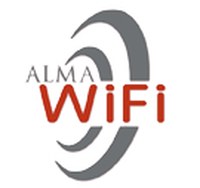 ALMAWIFI is the name of the University of Bologna web allowing students, professors, researchers, technical and administrative staff, PhD students and collaborators of the University of Bologna to access the Internet and the on-line services of the university directly from their own mobile devices, using a WiFi connection (802.11) to the university network. 
Notice for ALMAWIFI users 
The certificate used to securely identify the ALMAWIFI wireless network will be renewed on Monday, 10 February.
This is necessary because the existing certificate is about to expire (all certificates have a maximum validity of 2 or 3 years).
The procedure will affect anyone using ALMAWIFI from anywhere within the University, including the Campuses in Romagna.
The renewal process should be straightforward; however, in some cases users may be required to accept the new certificate.
In the event of a connection error, to update the configuration of their devices, users will have to delete the existing ALMAWIFI network profile and create a new one.
The instructions on how to complete the procedure are available in the Attachments box.

Who can use the service
The service may be used by lecturers, students, technical and administrative staff, researchers, PhD students and accredited collaborators of the University of Bologna.
 
Service characteristics
To ensure simple, widespread access to the ALMAnet, Internet and online services, Cesia - Computer Service Center has developed a safe model for using the WiFi service called ALMAWIFI.
The ALMAWIFI system is accessible only by users with DSA credentials and is based on an encrypted system that, using a WPA2 Enterprise protocol based on AES and PEAP-MS-CHAPv2, protects traffic generated by users.
To ensure a secure connection, users must install the certificate DigiCert Assured ID Root CA from the following link: Download DER/CRT (zip format)
The file is compatible with all operating systems. 
Once the certificate has been downloaded, some browsers (eg Mozilla Firefox) will show the message "This certificate is already installed as a certificate authority". This happens because the browser attempts to install the "DigiCert Assured ID Root CA" certificate inside. In these cases, users should right-click on the download link and save the certificate inside a local folder and later select it to create the ALMAWIFI profile.

How to access the service
Access to the service is personal and is obtained using personal DSA credentials.
The box on the right shows the general instructions to configure devices and the most popularly used operating systems.