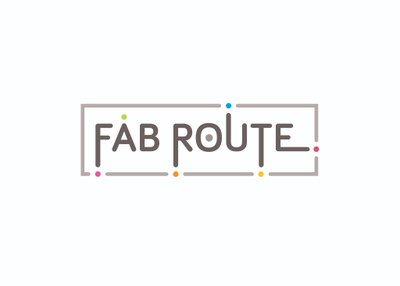 Unibo structure involved: Center for Advanced Studies in Tourism, Rimini Campus
Scientific manager: Alessia Mariotti
Unibo Team: Alessia Mariotti, Patrizia Battilani, Maria Laura Gasparini, Francesco Barbini, Marisa Masala
Project Web page: https://www.facebook.com/FabRoutes/
Erasmus+ Action type: Cooperation for innovation and the exchange of good practices Strategic Partnerships for vocational education and training
Project reference: 2020-1-IT01-KA202-008383
Start Date: 1 October 2020
End Date: 30 September 2022
Budget:      Total: € 299,834      UNIBO: €42,516 
Coordinator
ASSOCIAZIONE ATRIUM - ARCHITECTURE OF TOTALITARIAN REGIMES OF THE XX CENTURY IN EUROPE'S URBAN MEMORY (IT)
Partners
ASSOCIATION EUROPEENNE POUR LA PRESERVATION ET LA VALORISATION DE LA CULTURE ET DU PATRIMOINE JUIFS (LU)
COOPERATION NETWORK OF THE EUROPEAN ROUTES OF EMPEROR CHARLES V (ES)
ARGO DI DONDA ANDREA E C. SNC (IT)
ALMA MATER STUDIORUM - UNIVERSITÀ DI BOLOGNA (IT)
LA ROTTA DEI FENICI (IT)
NETZ - MEDIEN UND GESELLSCHAFT EV (DE)
CULTURAL FOUNDATION ROUTES OF THE OLIVE TREE (EL) 
Summary
The Cultural Routes programme was launched by the Council of Europe in 1987, aiming to discover the rich and diverse European heritage by bringing people and places together in networks of shared history and heritage. To date, 38 Cultural Routes have been identified and certified, but only a few of them are known and regularly visited, highlighting a certain discrepancy among Routes. Unfortunately, despite the efforts, most of the Cultural Routes haven't achieved the expected results in terms of enhancement of memory, history and European heritage and promotion of cultural tourism and sustainable cultural development
The main causes are linked to (a) the lack of some crucial professional skills of Cultural Route staff, who have a hybrid education background, well prepared from the artistic and cultural point of view but in need to acquire innovative and transversal competences, on cultural management and audience development above all, (b) the limited economic resources of the Cultural Route coordinators organisations, (c) the lack of funds at European level dedicated to supporting innovative training methodologies focused on Cultural Route professions; (d) the high standards required to maintain the label of CR of the Council of Europe, (e) the absence of efficient, tested and shared educational modules for Cultural Route staff training; (F) the lack of a strong and strategic alliance among the Routes and private/public sectors involved in local CR. tourism and cultural services development.
Starting from these difficulties, the objective of FAB ROUTE project is to contribute to the enhancement of Cultural Routes by designing (1) a new innovative educational module to allow Cultural Routes' members and their networks to improve skills and knowledge on several topics such as Cultural Heritage Management; Project Management focused on sustainability; Audience analysis and development; Cultural marketing and branding; Public engagement; Capacity building; Models of governance; Promotion of citizens' participation etc; (2) a new development model aimed at promoting & including Cultural Routes activities in the system of cultural and tourism services.
Through planned project activities it is expected that: a) Cultural Route Operators will increase their transversal management, entrepreneurial skills and the strategies to promote their heritage; b) Alliance among CR associations, public/private touristic and cultural services providers and research centers will be strengthened. In this way, Cultural Routes will exploit their full potential as drivers for social and economic transformation. To reach these goals, the project foresees 2 training sessions carried out in Italy and in Luxembourg by the University of Bologna using an innovative methodology based on case studies construction, audio-visual training tools and research on skills needs to tailor the module on CR needs. More than 50 people will be trained with the project tools and the materials and methodology will be available in 5 European languages, allowing large scale exploitation of the tool directly tested with the CR members located in different EU countries.
The project will be implemented by 8 partners: 6 European Cultural Routes officially recognized by the Council of Europe (ATRIUM - Architecture of Totalitarian Regimes in Europe's Urban Memory and Phoenician Routes registered in Italy; European Association for the Preservation and Promotion of Jewish Culture and Heritage based in Luxembourg, The Olive Tree Cultural Foundation based in Greece, The European Routes of Emperor Charles V with headquarters in Spain and the Via Regia based in Germany – even though based and registered in one county, each Association/Cultural Route is composed by a number of authorities located in other European countries), the Center for Advanced Studies in Tourism – CAST University of Bologna (responsible for scientific coordination) and ARGO, a private company specialized in the implementation of cultural projects with important expertise on audio-visual training production and digital communication strategy.