Opportunities for businesses
Research, patents and technology transfer, teaching, training for employees, entrepreneurship and job placements are the main fields in which the University of Bologna operates by collaborating with businesses.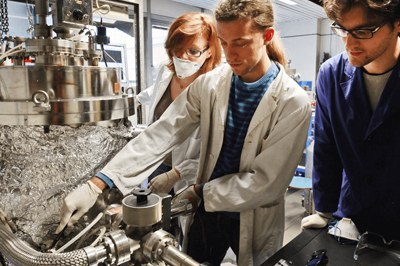 Entrepreneurship
The University supports the creation of spin-offs and start-ups and offers services that help with the process of establishing new businesses.
Patents
Patents are a way for the University to transfer research results to companies and bring value to academic innovations for the benefit of the local communities and society.
Browse the patents filed by the University of Bologna

Start-ups and spin-offs: our innovative enterprises
Companies can invest in innovative businesses and contribute to the ecosystem around innovation development, the key to common growth.
Discover the spin-offs and start-ups of the University of Bologna