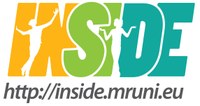 Sector: Higher Education
Unibo structure involved: Department of Psychology
Unibo Team: Monica Rubini, Flavia Albarello, Michela Menegatti, Silvia Moscatelli, Francesca Prati
Website:
www.inside.mruni.eu
Project Duration in months: 24 
Start Date: 01-09-2016
End Date: 31-08-2018
Budget:  224.588 euro  
Unibo Budget:  54.273 euro
Coordinator: Mykolas Romeris University (LT)
Partners:
Alma Mater Studiorum - Università di Bologna (IT);
Babes-Bolyai University (RO);
Cardinal Wyszyński University in Warsaw (PL);
University of Bordeaux (FR);
NGO Tolerant Youth Association (LT)
Description
Nowadays in Europe, persistent socio-economic inequalities, socio-cultural fragmentation, and low levels of trust obstacle identity development for some young people, especially those from vulnerable groups. Some youth experience stigmatization and exclusion based on core aspects of their identities, such as ethnicity, religion, social class, gender, and sexual orientation. Furthermore, current geopolitical situation with increasing levels of refugees and international migration to and within Europe is creating a context in which challenges for youth identity formation become even more salient.
In response to increasingly challenging conditions for youth in Europe to form secure, healthy, and empowering identities, this Partnership aims to build the capacity of students, teachers, researchers, and youth workers to carry out identity-related research and applied work with youth by developing and disseminating an up-to-date, innovative evidence-based curriculum, teaching/learning materials and practical tools, which will help to facilitate optimal identity development among diverse groups of young people, including those facing "threatened identities". In this vein, the project aims to highlight how the interplay of personal and social resources is at the basis of the formation of strong identities. Improving scientific knowledge about this aspect would have major theoretical and practical implications for understanding and promoting both individual well-being and inclusive societies.
The objectives of this Partnership are:
Developing an interdisciplinary curriculum for an intensive training on youth identity development;
Systematizing and disseminating scientific knowledge on youth identity formation; 
Developing an open educational e-platform to provide youth workers, civic organizations, non-formal educators, students, teachers, and policy makers with access to professional knowledge and evidence-based tools for assessing and facilitating optimal identity development in youth.
These three objectives will be addressed by developing three intellectual outputs:
a course curriculum for an intensive program on youth identity formation;
two special issues consisting of peer-reviewed journal reviews and original studies;
an open educational resource on tools to facilitate optimal identity development in youth.
The activities of the project will directly involve 25 university students, 10 to 15 university teachers, up to 20 researchers, several youth workers from the participating civic organization. At the end of the project a transnational multiplier event will be held to disseminate and encourage utilization of the project outputs.