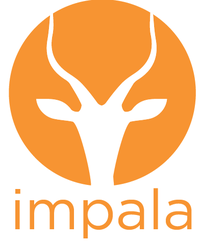 Project typology: Modernisation of governance, management and functioning of higher education
Unibo structure involved: Area Relazioni Internazionali (DIRI)
Unibo Team: dott. Filippo Sartor, Dott.ssa Livia Mercatelli
Website Web: https://blog.uantwerpen.be/impala/  

Budget : 998.982 euro 
Unibo Budget: 97.078 euro
Project Duration in months: 36
Start Date: 15/10/2015
End Date: 14/10/2018
Partners
European partner institutions
Coordinator: University of Antwerp (Belgio)
Partners:
Alma Mater Studiorum - Università di Bologna (Italia)
University of Graz (Austria)
Academic Cooperation Association (ACA)
Utrecht Network
South African partner institutions:
Cape Peninsula University of Technology
University of Fort Hare
University of Limpopo
University of Venda
Description
The IMPALA project aims to set up a network of European and South African universities and educational organisations to respond to the needs in the South African higher education community. It aspires to develop clear and viable internationalisation strategies within the South African IMPALA universities to bring them up to par and give them a much needed head start for future international cooperation initiatives. The project seeks to bring the South African IMPALA universities to a more advanced level in terms of management and strategies of internationalisation through the training of staff and the strengthening of structures.
4 Task Forces will work on different subject areas: 1/ Staff Training, 2/ Policy Development and Implementation, 3/Academic Issues, 4/ Mobility. A large group of South African university staff (academics, university management, administrators) will be trained, participate in site visits, attend workshops, etc. Internationalisation university strategies and management structures will be defined and implemented according to the needs and nature of the partner university. Quality assurance in higher education including the establishment of joint programmes and credit recognition in the European and South African context will be studied and compiled. Barriers to mobility will be identified, tips and tricks to overcome these barriers will be formulated. The project will produce a 'Handbook for Academics and Administrators' on internationalization in all its aspects based on the outcomes and achievements of the project. It will also produce a 'Handbook for Students' including trips and tricks for a smooth mobility period abroad.
The ultimate goal of the IMPALA project is to translate the policies and strategies into action, and to lay the foundation of a solid partnership of a European network of universities and a South African network of universities that will engage in consortium-to-consortium cooperation initiatives.