Rimini Campus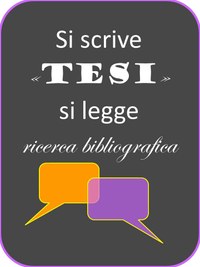 Aim of the workshop
Provide study skills to: 
recognize, locate, evaluate information sources; 
use the available tools: catalogs, search engines, databases; 
develop search strategies. 
Where
The workshop will be delivered online and followed through the Microsoft Teams tool provided by the University.
To access the lessons, the enrolled students will be invited by the training librarians by the institutional email.
To allow a good work in class, the available places are for a maximum of 20 students per edition.
When: 
from 9.30 am to 1.00 pm.
VEN 27 marzo new !!! OnLine da questa edizione in avanti
How to register:
1. by clicking on the chosen edition date and filling out the form with: first name, last name, e-mail, mobile, course and year of enrollment.
The workshop is held in Italian.
To ask for Information Literacy Workshop in English Lanuage, please send email to campusrimini.biblioteca@unibo.it