Rimini Campus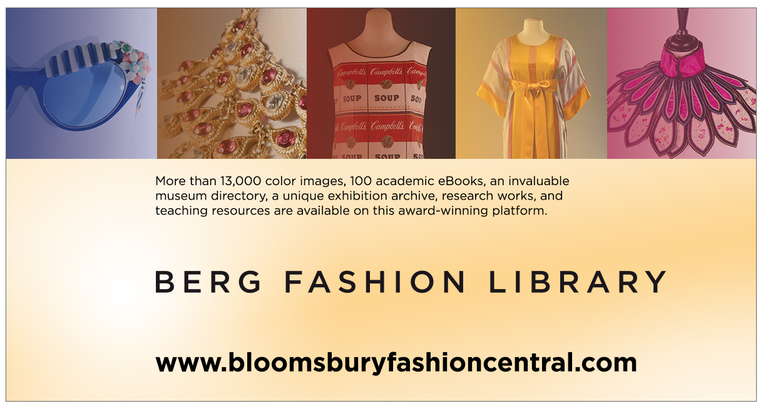 The Berg Fashion Library is one of the leading resources by Bloomsbury Publisher, with an interdisciplinary content, designed for students and scholars of fashion studies, museum studies but also for those interested in history, anthropology, theatre, and more.

The database covers all geographical areas of the world, from prehistory to the present, with insights provided by internationally renowned scholars. It features more than 13.000 clothing images, an interactive timeline, over 100 academic e-books, an invaluable museum directory, a unique exhibition archive and reference works such as "The Berg Encyclopedia of World Dress and Fashion", "Classic and Modern Writings on Fashion", "A – Z of Fashion"and "The Dictionary of Fashion History".

To visit the online database: Berg Fashion Library

To view the focused tutorial:
Don't miss this information. Accept cookies from YouTube.
Review your preferences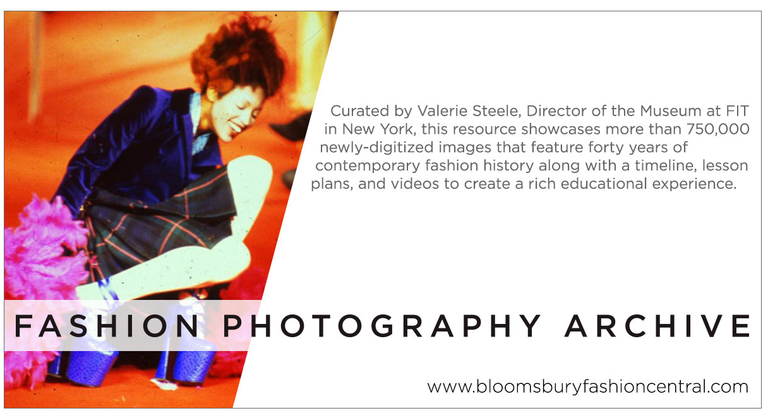 The Fashion Photography Archive, through high-quality runway, back-stage and street-style images, advances knowledge of recent fashion history and gives inspiration for fashion design students. Editor-in-chief Valerie Steele, director of the New York FIT Museum, says the collection offers "an amazing way to go back in time and remind yourself of all the fantastic fashions and visual moments in fashion that there have been ... how much the whole history of contemporary fashion is incredibly rich. " The wealth of images is flanked by over 200 articles specially commissioned for the site, more than 100 biographies providing the perfect starting point for any fashion topic. These articles cover a wide range of topics, and give detailed overviews of the fashion cities, catwalk shows, textiles, and beyond.
         To visit the online database: Fashion Photography Archive
Credits: access is possible thanks to the subscription offered by the Degree Courses in Culture e Pratiche della Moda and in Fashion Studies and by the Rimini Campus Central Library for the entire Unibo community.