Rimini Campus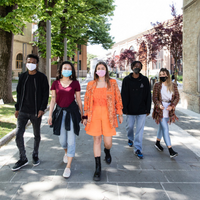 Do you want to know the university structures where you will spend the next upcoming years?
Contact the Guidance tutor at the email address campusrimini.tutororientamento@unibo.it to fix the meeting date.
In addition of helping you know the places you will frequent the most, you will have also a lot of useful information for your university life.
The tour will take about an hour of your time. Green Pass is mandatory.
What are you waiting for?