Università di Bologna
About Unibo
The University of Bologna PhD programmes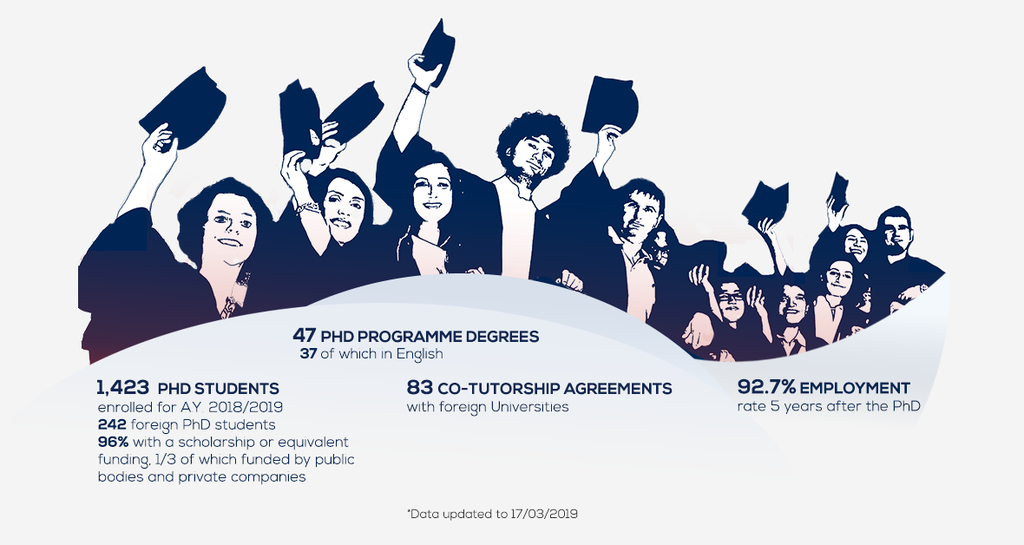 The University of Bologna offered 47 PhD programme degrees (37 in English) in AY 2018/19, covering all thematic areas.
There were 1,423 registered PhD students in AY 2018/2019, including 96% with a scholarship or equivalent funding, of which more than 1/3rd funded by public bodies and private companies.
During AY 2018/2019, 242 PhD students were foreign citizens.
A total of 83 co-tutorship agreements were signed with foreign Universities between January 2018 and March 2019.
Five years on, 92.7% of PhD graduates have found employment.
THE CAMPUSES OF THE UNIVERSITY OF BOLOGNA
Read about the Campuses of the University of Bologna and the Campus in Buenos Aires
STRUCTURES
Departments, Schools, Centres, other structures constitute the cultural, teaching and research nucleus of the University of Bologna