Università di Bologna
About Unibo
University Museum Network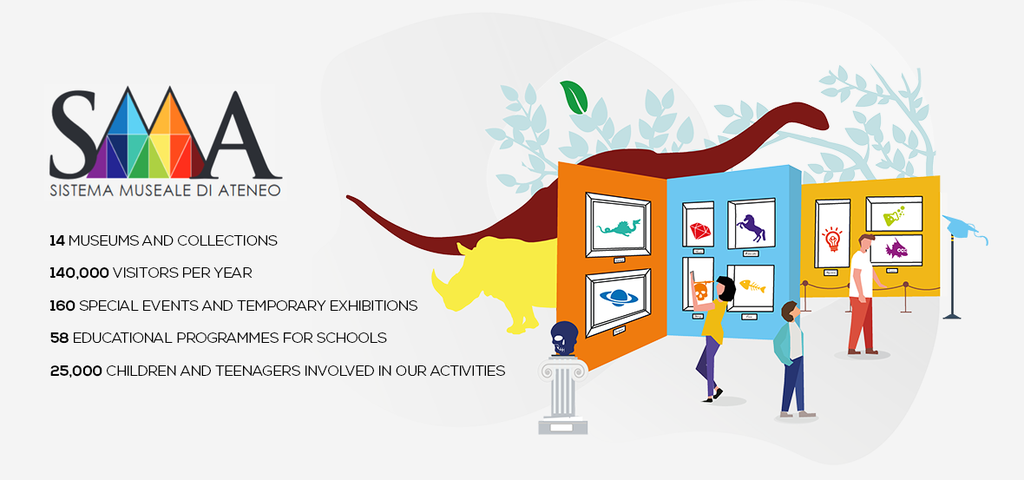 The University Museum Network - SMA includes 14 museums and collections covering different subject areas.
Approximately 140,000 people visit SMA museums every year.
Ample space is given to educational programmes for school students: in the 2019, the SMA set up 58 programmes offered to 25,000 children and teenagers. In 2019, 160 events and temporary exhibitions were completed.
THE CAMPUSES OF THE UNIVERSITY OF BOLOGNA
Read about the Campuses of the University of Bologna and the Campus in Buenos Aires
STRUCTURES
Departments, Schools, Centres, other structures constitute the cultural, teaching and research nucleus of the University of Bologna