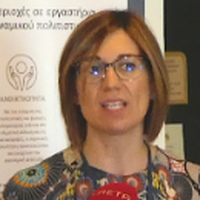 The Deputy Rector stands in for the Rector by taking care of all his tasks if he is absent or unable to do it himself; she coordinates the periodic meetings of the Vice Rectors and of the Delegates and promotes their cooperation on matters of joint responsibility; she supports the Rector with programming activities.
She is responsible for implementing measures concerning general services and the use of common, multi-purpose and teaching areas, by coordinating with the Delegate for Construction and the Delegate for Students.
She helps to define the processes involved in resource allocation.