Director General
In line with the instructions issued by the Board of Governors, the Director General is responsible for the general management and organisation of the university services, resources and technical-administrative staff, as well as the tasks required under the statutory provisions governing public administration management.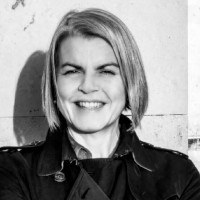 Dr. Sabrina Luccarini
Director General
Born in Rome in 1967, Sabrina Luccarini graduated in Political Sciences at the Sapienza University of Rome and obtained a second level Master's Degree in Management of University and Research at the Polytechnic University of Milan and an Executive Master's Degree in "Human Resources Management and Personal Development" at the John Cabot University of Rome.
Her first experience in an administrative management role at the Port of Rotterdam was followed by a long career at the Sapienza University of Rome where she covered various roles in teaching, research, technology transfer, and finally management in the Research and Technology Transfer Division and the Construction Management Division.
From 2019 to 2021, she was Director General of the University of Trieste.
Her former roles include Board Member of the "Guido Morpurgo Tagliabue" Foundation and Member of the Managing Committee of Netval – Italian Association of University and Research Technology Transfer Offices.
She is the author of numerous articles published in the Journal of Italian Medical Education and articles on the university system published in the Italian press, as well as a book published by Franco Angeli on professional profiles in the Public Administration.