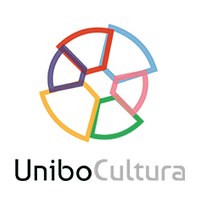 Our University's mission has always included a fundamental role whereby it promotes cultural events directed firstly at students but also at other kinds of public participation.
UniboCultura gathers in one ample programme all the non-specialistic events organised and promoted by the University and its various structures, often in collaboration with other cultural entities – plus institutional and economic actors – from its surrounding community. 
UniboCultura Events
Every year, the Alma Mater organizes several cultural events intersecting all its fields of study: literature, art, philosophy, science, digital technology, law and medicine. UniboCultura events bring these diverse subject areas together around current issues and topics.
Keep up to date: Sign up for our newsletter
Sign up to the UniboCultura newsletter, and receive updates on the University's cultural events. At the moment the newsletter is only available in Italian.
Event alert
Using the Event alert app, it's possible to indicate an upcoming event on the online Magazine and on the UniboCultura newsletter. Access is reserved exclusively for Bologna University personnel.
Contact details
The Promotion and Communication Services Office: comunicazione.promozione@unibo.it