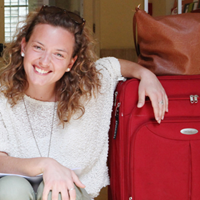 Tuition fees and the purchase of books and teaching materials are not the only expenses students must incur. It is necessary to consider accommodation and living costs too.
Rents are one of the main expenses students have to face. The University of Bologna offers to international and Italian students information and services to help them find an accommodation.
Correct application of the accommodation rental regulations requires that you register your lease. Bologna University will provide its students with all the information they need and a support service for lease registration.
Read below a few examples of approximate prices in Bologna
(In towns where the Romagna Campuses are located the cost of living can be a little lower).


Single room in a shared apartment:
average cost € 400,00  a month + utilities
Shared room in a shared apartment:
average cost € 300,00  a month + utilities
Food at a supermarket for one week:
€ 60,00 approximately
Pizza + beer in a pizzeria:
€ 15,00 approximately
Cappuccino + croissant in a café:
€ 2,50  approximately
Meal in a University canteen:
from € 4,50 to € 6,00 for a full meal
Meal in a café (a drink + a sandwich):
€ 5,00 approximately
Disco-pub in the city center:
€ 10,00 approximately
Bus ticket (ordinary ticket, urban area, 75 minutes  validity) :
€ 1,50 (it is possible to buy the ticket on board for € 2,00)
"City-pass" (bus ticket for 10 trips, urban area, 75 minutes  validity for each trip) :
€ 14,00
Monthly bus ticket (for students up to 27 years of age):
€ 27,00
Newly-released film:
€ 9,00 (during the week students can have discounts) 
Application for the issuing / renewal of the permit of stay (non-EU students):
€ 120 approximately
Annual registration with the Italian National Health Service (SSN) for non-EU students
€ 150 approximately