To access the help desk service via ZOOM, you must:
have a @studio.unibo.it email address
If you do not have a unibo account, visit Studenti Online, go the "REGISTER" section and fill in the mandatory fields. If you have a SPID digital identity, use it to register directly. Once you have registered, you will see your name.surname@studio.unibo.it account.
How to download ZOOM
You can download ZOOM on your PC or mobile phone by following these steps:
1. go to: https://zoom.us/download.
2. select the download option: Zoom client for Meetings.

3. Once you have completed the installation, launch ZOOM and you will see this image: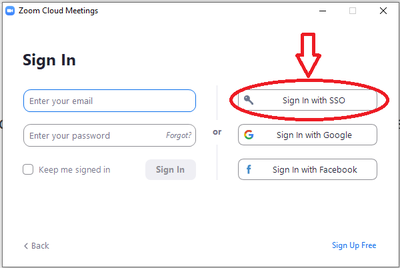 4. Select "Sign in with SSO".
5. Enter the "unibo".zoom.us domain and select "Continue".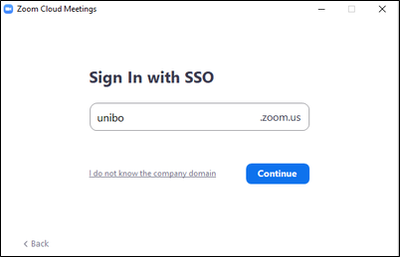 6. On the following screen, enter your University @studio.unibo.it email address and your password: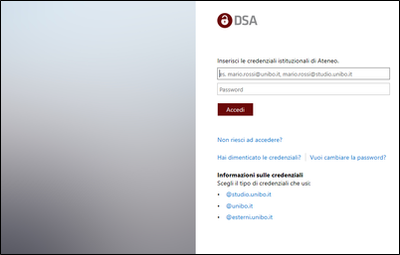 How to connect to the help desk
Check the help desk opening hours
Information about the Student Administration Offices can be found on the University web page or on the relevant Degree Programme page in the "Contacts" section.
Information about the Right to Higher Education can be found on the pages dedicated to the service in the "Contacts" section.
Connect to the help desk using the address relevant to the student administration office or service
If the help desk is not open yet, you will see this screen (the start date of the meeting is not indicative, the help desk will open at the time indicated).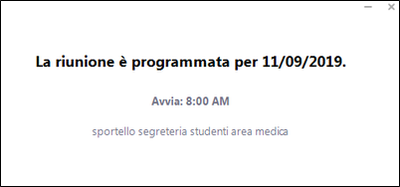 When the help desk opens you will see this screen asking you to wait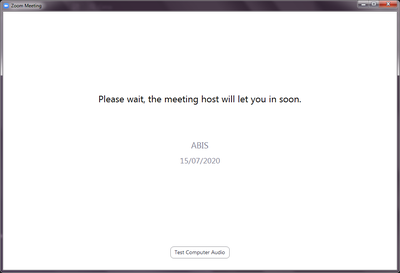 When the request to join the meeting appears, press the Join button. You will see this screen: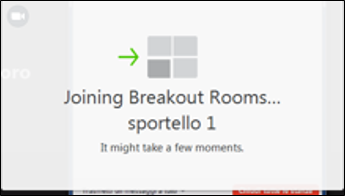 You will enter the meeting room. Remember to switch on your microphone and camera only when the meeting starts, not while you are waiting.
Once the meeting is over, press the "Leave Room" button and then choose the "Leave Meeting" option.
NOTE: DO NOT press "Leave Break Out Room".