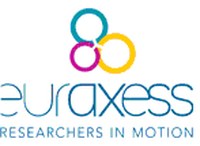 The University of Bologna is part of a European network to provide information, suggestions and assistance to researchers in mobility. In addition to individual meetings, the university organises information and training days on the best tools for fostering mobility.
EURAXESS covers four main fields of action.
EURAXESS Job
Helping to identify job opportunities, research grants, funding through access to an international database, where (private and public) research bodies and researchers can respectively publish job and funding opportunities and CVs. All free of charge.
EURAXESS Services
A network of over 200 offices in around 40 countries providing practical information and customised support to researchers working abroad and their families.
EURAXESS Rights
Provides information on the "The European Charter for Researchers and the Code of Conduct for the Recruitment of Researchers", and on the institutions which have already adopted the implementation mechanism known as the "Human Resources Strategy for Researchers" and obtained the "HR Excellence in Research" logo.
EURAXESS Link
Used to create contacts between European researchers working abroad, allowing them to maintain contact also with Europe.
EURAXESS Italy is part of the EURAXESS – Researchers in Motion project: it provides targeted information and incoming services for researchers spending time in Italy through a national portal and a Network of Centres.