SPIN will develop a nutritional supplement able to decrease the ability of SARS-CoV-2 to infect host cells and replicate within them. The supplement has been formulated to be rich in the wheat germ polyamine, Spermidine that plays a crucial role in favouring autophagy (diminished by SARS-CoV-2 infection) and a broad-spectrum antiviral essential oil, rich in Eugenol, which acts by decreasing viral ability to infect cells. The Covid-19 epidemic has invoked a need to prevent both new waves of contagion that would overload the health system, and the adoption of further restrictive measures with enormous economic and social impact. To date there are no available drugs, able to guarantee a level of safety, that can be taken without medical supervision. The continuing use of this supplement, which does not present any toxicological risk, may prevent infection, or greatly increase the minimum infectious load of SARS-CoV-2.
Unibo Team Leader:
Giovanni Dinelli
Unibo Departments:
Dipartimento di Scienze e Tecnologie Agro-Alimentari
Dipartimento Scienze Biologiche, Geologiche e Ambientali
Coordinator:
Alma Mater Studiorum - Università di Bologna
Partners:
Targeting Gut Disease 
Xeda International 
Molino Naldoni
Institute of Animal Reproduction and Food Research
IMDEA Food Institute
Total EU Contribution: € 410,932
Project Duration in months: 7
Start Date: 1 June 2020
End Date: 31 December 2020
As part of the EIT's Crisis Response Initiative, this activity directly contributes to the European Union's response to the COVID-19 pandemic.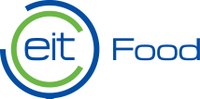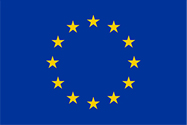 This activity has received funding from EIT Food, the innovation community on Food of the European Institute of Innovation and Technology (EIT), a body of the EU, under the Horizon 2020, the EU Framework Programme for Research and Innovation