SAFELIVERY will develop innovative food delivery services and protocols suited to reduce the risk of food surfaces and packaging contamination by COVID-19 virus, and other agents, during preparation and delivery of "Ready To Eat foods". It will address safety gaps identified on the delivery chain of the RTE foods. This project will provide: i) enhanced HACCP protocols to manage/control risks related to potential human factors and delivery conditions ii) an univocal anti-tampering seals system recognizable through a mobile application iii) anti-tampering boxes with smart locks which can only be opened by a key code communicated to the final client iv) enhanced training package for food handlers and deliverers.
Unibo Team Leader:
Lucia Vannini
Unibo Department:
Dipartimento di Scienze e Tecnologie Agro-Alimentari
Coordinator:
Alma Mater Studiorum - Università di Bologna
Partners:
Queen's University Belfast
Tecnoalimenti
Technological University of Dublin 
Aria
Total EU Contribution: €  466,035
Project Duration in months: 7
Start Date: 1 June 2020
End Date: 31 December 2020
As part of the EIT's Crisis Response Initiative, this activity directly contributes to the European Union's response to the COVID-19 pandemic.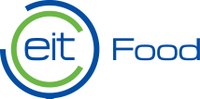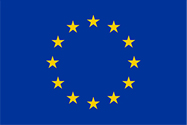 This activity has received funding from EIT Food, the innovation community on Food of the European Institute of Innovation and Technology (EIT), a body of the EU, under the Horizon 2020, the EU Framework Programme for Research and Innovation