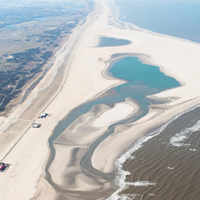 When: April 20th, 2015
Where: Emilia-Romagna Regional Headquarters, Via Aldo Moro, 50 
Hall Sala Polivalente Assemblea legislativa
See the map
Registration
Attendance is free, but registration is mandatory.
Registrations are closed.
 
Conference presentations are available here.

The purpose of this 1-day event is boosting a participatory roadmap for climate smart development of coastal areas, in the spirit of the overall aim of the EU Adaptation Strategy (2013) that "is to contribute to a more climate-resilient Europe. This means enhancing the preparedness and capacity to respond to the impacts of climate change at local, regional, national and EU levels, developing a coherent approach and improving coordination."

The workshop brings together scientists, public authorities and coastal managers, private consultants and constructors to present the key challenges induced by climate change, the advances of the technological and non-technological strategies towards risk reduction and the opportunities offered by cross-sectorial synergies.  It is therefore targeted to practitioners, PhD students, engineers, consultants, policy makers and scientists working in the field.

The event is organized by the University of Bologna, which is leading/involved in many ongoing research initiatives on climate change, coastal structures and risk assessment, in close cooperation with other European research institutes and universities.

Among such initiatives, the Department of Civil, Chemicals, Environmental and Materials Engineering (DICAM) coordinated the FP 7 project THESEUS, leading to a holistic framework for risk management and to strong international synergy with other key Universities and Institutions (a.o. University of Southampton, Athens University of Business and Economics) and is cooperating with Delft University of Technology on Coastal Engineering and Hydraulic Structures&Flood Risk. 

Besides the level of scientific excellence, the private-public-science interaction developed in the Netherlands should be considered as an inspiring model for shaping the Italian research future, to assure a prompt uptake of the scientific results in the daily practice, both at policy and industrial level, and vice versa, so that science can help solving real problems.

Supported by the Climate-KIC through ASTER, the day is also kindly hosted by the Official Council seat of Regione Emilia Romagna in Bologna.  It is also under the auspices of the Royal Embassy of the Netherlands, Rome.