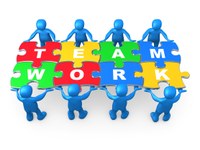 Research and innovation
Over 6,000 researchers work in research and innovation at the University of Bologna, on permanent (teaching and research staff) and temporary contracts (PhD students, research fellows, etc.).
Research and innovation activities are performed in the Departments and Inter-Departmental Centres, covering a variety of subjects and working across the University campuses (Bologna, Ravenna, Forlì, Cesena, Rimini) using high level laboratories and equipment.
Through its research activities, the University aims primarily to produce new knowledge and innovations, contributing to their transfer and enhancement to the benefit of economic, social and cultural development not only nationally but at European and international level too.
In this context, a range of opportunities are available to the industrial world to work with the University, as part of its research and development activities.
The University of Bologna has also been active for years in the promotion of entrepreneurship through the annual launch Start Cup, the business plan competition, and the establishment of  the incubator AlmaCube s.r.l. These initiatives have supported the creation of spin-offs and start-ups with a high knowledge content.
University Patents
Are divided by area: Agri-food; Chemistry and Biotechnologies; Pharmaceutics; Electrical and Electronic engineering; Mechanical and Civil Engineering; Medical Engineering; Plant varieties
Search for a patent
Technology transfer and innovative entrepreneurship
Over the next few years the University of Bologna will be relaunching the development of new, innovative companies generated by its research and human resources. The model adopted is based on two sequential tools: the Start Cup competition, which focuses on scouting for new business ideas, and the AlmaCube incubator, which assists start-up operations with its equipped offices and management and fundraising consultancy services.
Professional internships
Opportunities and methods for businesses to collaborate with the University of Bologna, offering internships and checking candidatures.
Agreements and opportunities for internships for businesses
Support Research
Businesses can support research and innovation using a range of funding tools. The Italian tax system offers fiscal advantages including the full deductibility of costs and salaries.