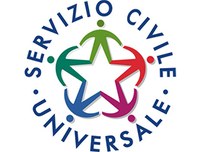 The Universal Civilian Service call has been published, open from 14 December 2021 until 9 March 2022 (h. 14). (Following the extension of the call for applications, applications received between 11 February and 9 March will be admitted with reserve)
These are the places available on the Ravenna Campus:
Department of Cultural Heritage (via degli Ariani, 1):
1 volunteer at the Bones Lab
1 volunteer at the Music Laboratory
1 volunteer at the Anthropology Laboratory
2 volunteers at the Diagnostic Laboratory
Department of History Cultures Civilization (via San Vitale 28/30):
1 volunteer at the Laboratory for the study of archaeological materials
1 volunteer at the Library
Seat of the Ravenna Campus (via Baccarini, 27):
1 volunteer at the Internship Office
2 volunteers at the Flaminia Foundation
Campus Central Library (via A. Mariani, 5):
1 volunteer
Campus IT services (via Oberdan, 1):
1 volunteer
Ravenna Campus Environmental Sciences Secretariat (via Sant 'Alberto, 163):
1 volunteer
For information see the page "Civilian service at the University of Bologna. Discover the projects and submit your application by 9 March 2022".
Published on: 17 December 2021