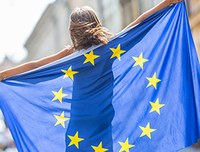 The Giovani Cittadini d'Europa Program, in partnership with the Erasmus+ program, is awarding 6 Erasmus+ Mobility for Placement scholarships for graduating students in March/April 2023 of Bachelor's and Master's degrees of the Ravenna Campus.
Please note: you must apply before graduating, i.e. while you still have the status of student.
The selected candidates will participate in training activities and workshops aimed at providing guidance on the working environment from a European perspective. These trainings will focus on your professional expectations, skills assessment and definition of future career path. The internship activities abroad will be aimed at meeting the professional expectations that emerged during the training.
Dates and Deadlines
Call for applications deadline: April 7, 2023 12 a.m.
Calendar
Language proficiency tests (in-person): April 12th, 2023
Publication of ranking of selected candidates for interview: April 13th, 2023
Interviews (online): April 14th, 2023
Publication of rankings: April 19th, 2023
Deadline for acceptance: April 24th, 2023
The time and venue for the language proficiency tests and the date and time for the interviews, which will be conducted online (via Skype, Meet, etc.), will be notified to applicants by e-mail from the Educazione all'Europa coordinator to the e-mail address provided in the application form.
In case of urgent communications regarding language proficiency tests and interviews contact Educazione all'Europa - Tel. 0544 33075 / E-mail: edeu@libero.it.
Published on: 28 February 2023