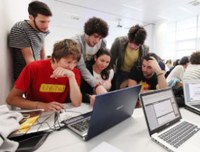 Enrolment in Minors is free and open to students already enrolled in second cycle degree programmes or single cycle degree programmes from the third year onwards.
From climate change to green technologies, from cyber systems to the connections between science and humanities: the options cover a variety of topics, all looking to the future.
See the list of Minors currently available.
Published on: 07 June 2021