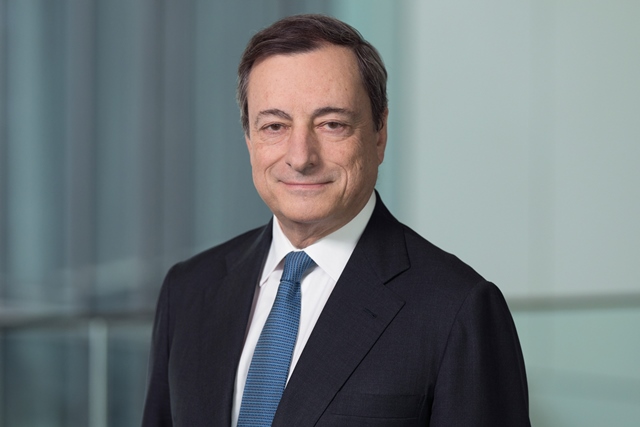 On Friday, 22 February 2019 at 4:30pm, in the Aula Magna di Santa Lucia (Via Castiglione 36 – Bologna), President of the European Central Bank Mario Draghi will be awarded a Law Degree honoris causa from the University of Bologna. The ceremony will be attended by Rector Francesco Ubertini, prof. Michele Caianiello, Head of the Department of Legal Studies, and prof. Giovanni Luchetti, who will deliver the laudatio. Participation to the event is reserved for the university community.
The proposal to award Mario Draghi a Law Degree honoris causa is based on the recognition of the role he has played in upholding the principles and values of the Treaties of the European Union on the one hand and, on the other, in promoting legal standards for a European banking union focused on safeguarding the public interest and that of individual savers.
Economist, academic, banker and top state executive, Mario Draghi – who was born in Rome in 1947 – studied Economics at Sapienza University in Rome, and earned his PhD from the Massachusetts Institute of Technology in Boston. From 1975 onwards he was Professor of Economics at the universities of Trento, Padua, Venice and Florence. In 1991 he was appointed Director General of the Italian Treasury; on 29 December 2005 he became the 9th Governor of the Bank of Italy; from 2006 until 2011 he was Chairman of the Financial Stability Board. In 2011 he succeeded Jean-Claude Trichet as President of the European Central Bank. Since 2013, he has been Chair of the Group of Governors and Heads of Supervision (GHOS) at the Bank for International Settlements.
Published on: 18 February 2019