First Semester, a.y. 2021/22: blended teaching activities are confirmed
The Board of Governors approved a resolution confirming blended teaching activities during the first semester of a.y. 2021/22. This decision was made by taking into consideration the University's teaching needs as well as the local and national epidemiological situation.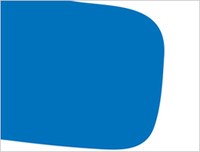 The Board Of Governors officially confirmed blended teaching activities during the first semester of a.y. 2021/22. This decision applies to all degree programmes (1st, 2nd and 3rd cycle degrees) as well as professional programmes (if applicable).
According to the new national provisions (Prime Ministerial Decree of 14 January 2021) and in line with measures of last autumn, universities are asked to plan and organise their teaching and curricular activities either remotely or in-person by taking into account the needs of the students as well as the national epidemiological situation.
Since February 2020, the University of Bologna has modified the organisation and delivery mode of its teaching activities so that students can attend their classes and sit exams either remotely or in-person without any interruptions.
To guarantee the success of blended teaching activities, the University deployed extraordinary resources to buy class equipment and access to technological platforms. Our IT Systems and Services Division made available to Unibo's teaching staff the platform "Virtuale - Virtual Learning Environment". This platform allows activating and managing online teaching activities. Moreover, another platform, "EOL - Esami Online" (Online Exams), was created for sitting and managing online exams and runs integrations with Almaesami and Compilatio.
The University of Bologna equipped its 805 classrooms with the necessary devices for blended teaching activities. Finally, the app "presente.unibo.it" manages students' attendance by allowing professors to communicate to students the delivery mode of their classes (online or in-person). At the same time, "Presente" also tracks attendance connecting with the monitoring system of Covid cases.
Published on: 25 February 2021