Crui Foundation – MAECI Internships
The call for applications for 101 curricular internships at Embassies, Permanent Representations of International Organizations, Consulates, and Italian Cultural Institutes (IIC), is now online. Internships will run from 11 January to 9 April 2021. Deadline: 30 October.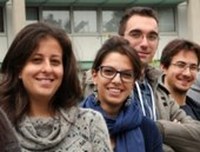 To take part in the call, applications must be submitted exclusively online at http://www.crui.it/tirocini/tirociniwa, by 30 October 2020, at 17:00.
N.B. Due to the Covid-19 pandemic, internship offers will be constantly monitored in relation to the evolving health situation and the restrictions imposed on international travel. Internship offers and methods may be subject to amendments before, during, and after the publication of this call for applications.
Important: Participants must hold student status at the time of the application and maintain it for the entire duration of the internship, or they will be excluded from the programme.
Students who benefit from funding for the Erasmus+ project, during the same period cannot receive any other EU or UNIBO funding for mobility programmes abroad.
Published on: 08 October 2020