Ravenna Campus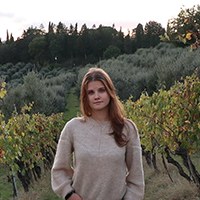 Hello, my name is Aleksandra Kobets, and I'm from St. Petersburg, Russia. 
In 2019, I graduated from the National Research University 'Higher School of Economics' with a degree in Asian Studies. I decided to pursue my studies at the University of Bologna, where I'm now a second-year student of the master's degree course in International Cooperation on Human Rights and Intercultural Heritage (I-CONTACT).
You can contact me if you have any questions or concerns about it:
support in settlement, guidance and administrative support before matriculation and registration, for all types of international students;
manage the bureaucratic problems concerning your arrival and stay in Italy;
make and maintain contact with the authorities (Police Headquarters and Prefecture) for monitoring applications for residence permits and other documents relating to residence in Italy;
information on internships and study opportunities abroad offered by UNIBO.
You can contact me by e-mail: internationaldesk.ra@unibo.it