Ravenna Campus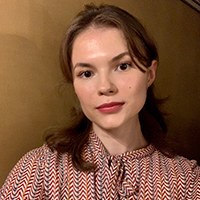 Hello, my name is Yulia Menkova. I come from Moscow, Russia.
I graduated in November 2022  from the University of Bologna, Ravenna Campus, with a degree in Cultural Heritage. Currently, I'm a first-year student of the master's degree course in History, Preservation and Enhancement of Artistic and Archaeological Heritage and Landscape, here, in Ravenna.
You can contact me if you have any questions or concerns about it:
support in settlement, guidance and administrative support before matriculation and registration, for all types of international students;
manage the bureaucratic problems concerning your arrival and stay in Italy;
make and maintain contact with the authorities (Police Headquarters and Prefecture) for monitoring applications for residence permits and other documents relating to residence in Italy;
information on internships and study opportunities abroad offered by UNIBO.
 
You can contact me by e-mail: internationaldesk.ra@unibo.it
Live chat calendar:
from 2pm to 3pm in the following days
April 12th and 26th 2023
May 10th and 24th 2023
June 7th and 21st 2023
July 5th and 19th 2023
August 2nd and 30th 2023