Ravenna Campus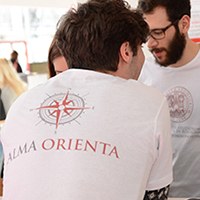 The support is offered to high-school students in individual choice of a degree programme; to enrolled students in possible changes throughout their university career; to new graduates in selection of post-graduate opportunities.
We offer you:
Information meetings on the University degree programmes. If you wish to consult the study contents of different programmes and correspondent schools, you can ask for an appointment. This is a single session service.
Individual guidance counsellor interviews. Normally we offer three sessions. The aim is to help you evaluate your school experience and career ambitions for taking a conscious decision; re-evaluate the chosen curriculum and consider alternative options.
The service is free and it can be requested by telephone at 0544-936297.