Home page
About Unibo
The University of Bologna's programme catalogue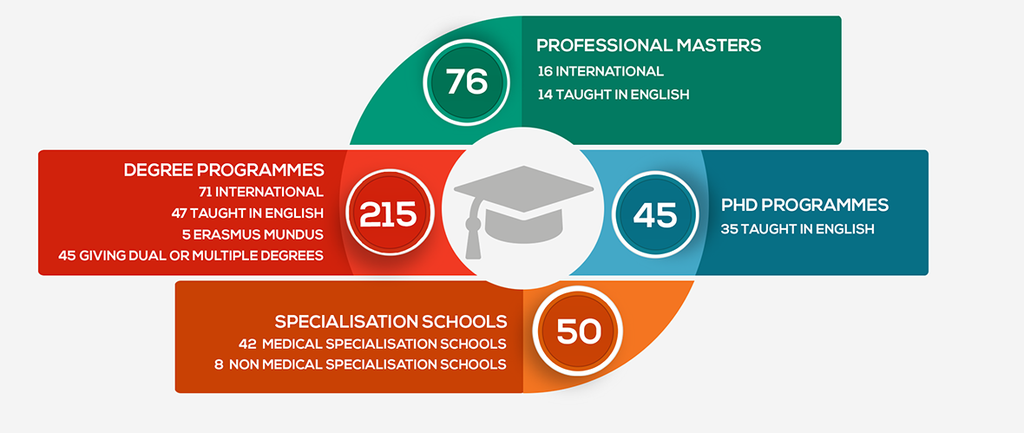 The numerous, highly diversified courses listed in the University of Bologna's programme catalogue – including first and second cycle degree programmes and specialist postgraduate studies – guarantee the personal and professional development of students.
The programme catalogue for the academic year 2017/18 includes 215 degree programmes (including 71 international programmes, 47 English-taught programmes, 45 dual or multiple degree programmes, 5 Erasmus Mundus programmes), 45 PhD programmes (including 35 English-taught programmes), 76 Professional Master's programmes (including 16 international programmes and 14 English-taught programmes), 42 medical specialisation schools and 8 non-medical specialisation schools.
Not only: summer and winter schools, postgraduate and lifelong-learning programmes, Mooc and much more offer a broad range of higher-education opportunities.
THE CAMPUSES OF THE UNIVERSITY OF BOLOGNA
Read about the Campuses of the University of Bologna and the Campus in Buenos Aires
STRUCTURES
Departments, Schools, Centres, other structures constitute the cultural, teaching and research nucleus of the University of Bologna