Identity System and University Brand
The identity of the Alma Mater Studiorum-University of Bologna can be defined as the universe of values that, always in line with its unique historic heritage, characterise this institution and translate in educational, research and cultural services and products.
The University of Bologna has set its graphic design rules, which include a Brand and letterhead, business cards, signs, web pages, etc. An essential formal structure that is adopted by all University units.
The Identity System allows for better communication efficacy of the tools produced by the different University subjects, making them more recognisable, distinguishable and consistent. Through adequate communication they form the University's public image.
The University Brand
To guarantee consistency and the University's recognisability as well as valorise its unique identity, in 2002 the University of Bologna created an official single version of its Brand.
The Board of Governors, in a meeting on 26 June 2019, approved the changes to the Brand's proportions and established that it must be used only in the mainly vertical version.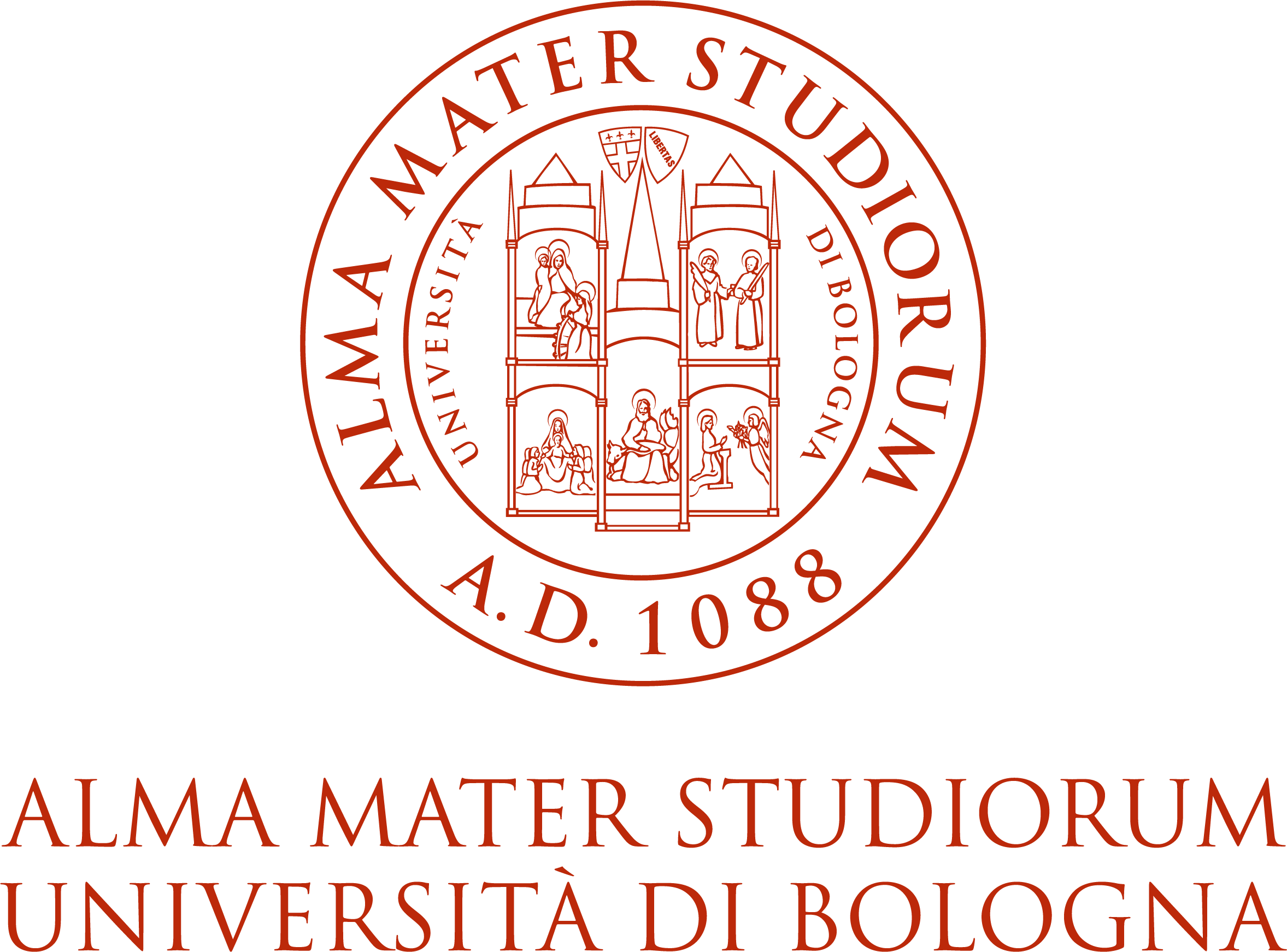 The Brand clearly reproduces the symbols and the relevant elements of the original seal designed in 1888 by Augusto Sezanne and coined for the celebrations of the eighth centenary.
The colour used for the seal is Pantone '1805cv', a specific point of colour in harmony with traditions, the atmosphere and the aesthetics of the city of Bologna. The font colour is Pantone 'Cool Gray 10 cv'. The font is 'trajan'.
Read the new Identity System Manual - The University Brand and its applications [.pdf]