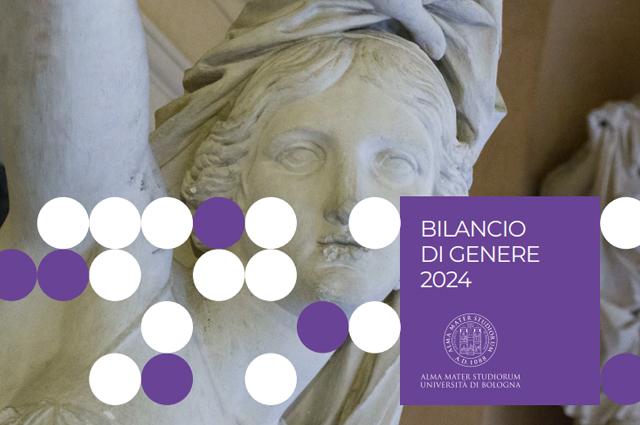 It is with pleasure that I present the 2022 Gender Equality Report, now in its eighth edition.
This is a valuable document that allows us to understand the complexity of our community in terms of the differences that distinguish it and, above all, the gaps that still pervade it, and to set targeted policies that help to implement one of the founding principles of the new 2022-2027 Strategic Plan, namely to "foster fairness, sustainability, inclusion and respect for diversity in all areas".
The work carried out so far has led us not only to become one of the first Italian universities to draw up a Gender Equality Plan (GEP 2017-2020) and to implement the actions envisaged in the new Plan (GEP 2021-2024), but also to rank second worldwide in the Times Higher Education Impact Rankings with respect to Goal 5 of the UN 2030 Agenda, which envisages the achievement of Gender Equality. We are proud of this a result, which rewards our desire to adopt a political stance and consolidate our collective commitment on an issue that we are increasingly trying to address in a comprehensive manner right across the board.
The Report also testifies to our widespread and shared efforts to prevent and combat moral and sexual harassment, discrimination, and gender-based violence. This is why we have strongly supported the opening in October 2022 of the 'University Desk Against Gender-Biased Violence', a concrete aid to all those people who suffer forms of discrimination and violence. Support for activities pursuing cultural change and combating gender stereotypes has also been facilitated by the implementation of clear and transparent communication, aimed at granting visibility to initiatives that have proven to be strategic in the enhancement of diversity.
Unfortunately, we are living through a global crisis in which gender inequalities are multiplying and slowing down progress towards equality in every part of the planet. This is reiterated in all the reports of international bodies, first and foremost the Global Gender Gap Report 2022, which continues to confirm that, under current conditions, it will take another 132 years before we can hope to close the global gender gap. According to the Global Gender Gap Index 2022, Italy ranks 63rd worldwide, and 14th in Europe, in terms of gender equality.
In our own community too, there is still much to be done, and in many directions, to raise the awareness of students and both professional and teaching staff, with activities designed to overcome prejudices, dispositions and attitudes that still prevent a decisive reduction in inequalities.
To do this, we can take our cue from the data contained in this Report and continue developing tools, promoting understanding, upholding rights, and listening. Moreover, we must continue to take responsibility for the effects that these efforts, when effectively translated into concrete actions, can have on the territory, the lives of those we train and the relationships we build with our stakeholders, for the sustainability of our common future.
Giovanni Molari
Rector of the Alma Mater Studiorum - University of Bologna