Attending classes in person
When going to class, follow the general rules adopted by the University to protect the health of the entire academic community.
Go to the section dedicated to the guidelines to prevent contagion
Check the course timetable on the website of your degree programme to find out which classroom to go to
Attending classes online - How to join a virtual classroom
For each of the course units taught online a virtual classroom has been set up where you can attend the lessons.
The virtual classroom can be accessed from the "Online lessons" button that you can find in the course unit area:
on the "Course timetable" page on the Degree Programme website;
on the "Teaching" page on the teacher's website;
on the course unit programme page, which can be accessed from the course structure diagram.
In both cases, clicking on the "Online lessons" button will display a page asking you which mode you want to use Teams in: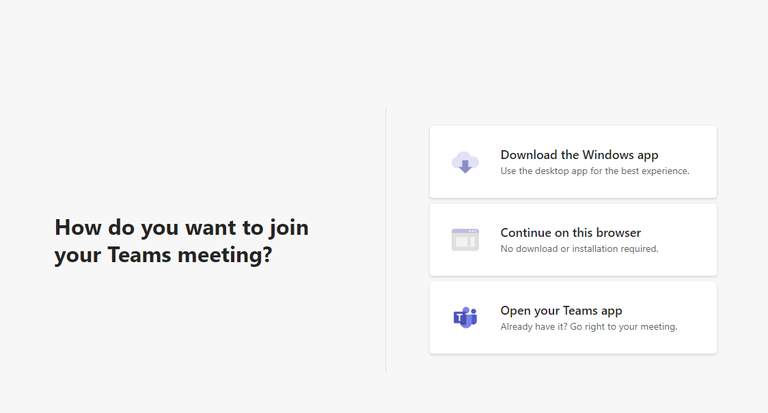 We recommend that you always use the app by choosing the "app desktop" option, as it offers more features than the web version. If you decide to use the web option, which does not require installation, you will have to use Chrome.
Microsoft Teams is also available for Mac OS X computers and for Android and IOS mobile devices.
Once Teams has started, you will be presented with a screen like the one below.
Important: you will have to select the option "For a better experience Sign In" (at the bottom of the page), do not click on "Join now" because you would then be an external guest and external guests are not allowed for online lessons.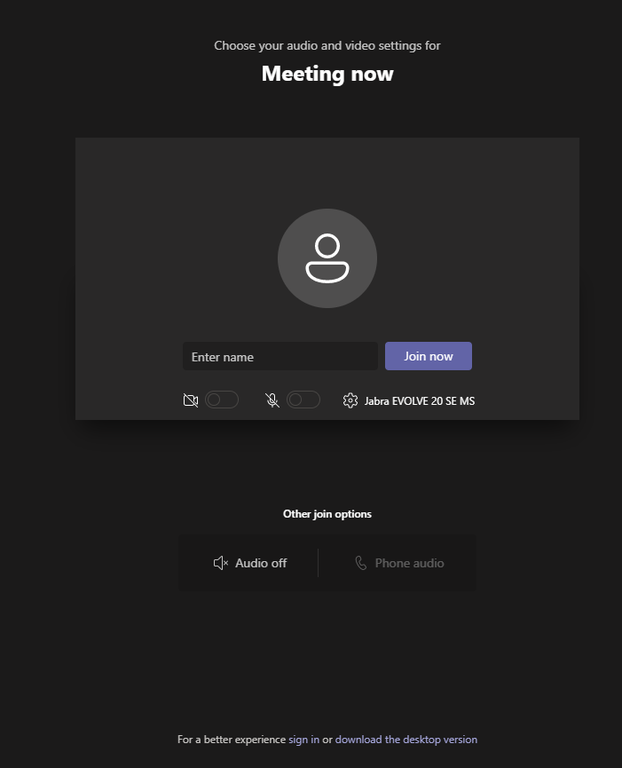 At this point you will be asked to enter your credentials and you can access the virtual classroom.
Please keep your webcams and microphones switched off so that lectures can be delivered in an orderly manner without disturbances and overloading of the system.
Protection of data in audio and video recordings of lessons and exams
Videos/images featuring students, teachers or other subjects during an exam or a lesson are considered by the current legislation to be "personal data" that must be protected in accordance with the applicable regulations. The following document contains some useful information on how to ensure their protection.
Requirements and tips to ensure the adequate protection of data and images [.pdf]
Course timetable is available on the website of the degree programme of your interest.