The University of Bologna participates in 39 new Erasmus+ projects
More than international mobility. Erasmus+ is also cooperation between universities, vocational training centres and public and private enterprises to create innovative experiences in the field of higher-education with new international courses, teaching tools and development support to universities worldwide.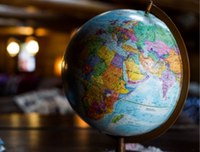 A European framework of reference for the multimedia testing of competence in Latin; support for teachers in the identification of pre-school autism and for the improvement of children's learning skills; a new idea of international mobility for university students blending "study-abroad" experiences with the so-called Service Learning (a learning model based on experience with active engagement in the community). These are but few of the central themes of the 39 Erasmus+ projects approved by the European Commission in which the University of Bologna will participate. This adds up to another important goal achieved at the European level: the funding obtained for "1EUROPE", a project put forward by the European University Alliance UNA Europa, which includes the Alma Mater. "1EUROPE" aim is to create an actual European university campus with joint courses and international mobility opportunities.
These projects, discussed this morning at the Alma Mater academic senate, involve universities, schools, vocational training centres, public enterprises and private firms across (and beyond) Europe. Erasmus+ is often synonym of students' mobility, but it also funds, through international cooperation, many other activities such as the development of new courses, teaching innovation, the analysis of higher-education systems and the worldwide promotion of European universities.
The 2019 projects involve the University of Bologna in a number of fields: from the creation of the centre of Excellence "Jean Monnet" for small business and private citizens facing the European single digital market, to a new project for diplomacy and para-diplomacy between Europe and South America (the "Jean Monnet" project).  Moreover, the Alma Mater also participates in a new master's degree in Green Energy Market and Finance, which includes six universities and seven European firms, as well as in the creation of innovative modules for the interdisciplinary teaching of STEM (Science, Technology, Engineering and Mathematics).
Sports are also part of the new Erasmus+ initiatives. Indeed, there is project for the enhancement of sport training for people with a total hip/knee arthroplasty. Finally, another project is dedicated to capacity building, that is those activities aimed at sharing good practices for the development of universities all over the world (with schemes including Albania, Belarus, Iraq, Nepal, Sri Lanka, Indonesia, Laos, Pakistan and South Africa).
Published on: 24 October 2019