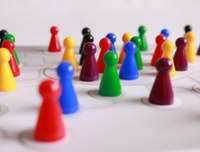 A shared European home where knowledge, ideas and values ​​can freely evolve and find solutions to the crucial challenges that await us: from environmental sustainability to health, from safeguarding cultural heritage to artificial intelligence. Una Europa, the alliance of eight high-profile universities – the University of Bologna is among its founding members – launches its Manifesto for the University of the future. A ten points proclamation that speaks about freedom of research and intellectual creativity, innovation, and new opportunities for students, but that is always deeply connected with the development of the European society.
The University of Bologna is part of the Una Europa alliance (University Alliance Europe) together with seven other well-known and prestigious European universities: KU Leuven (Belgium), Helsingin Yliopisto (Finland), Université Paris 1 Panthéon-Sorbonne (France), Freie Universität Berlin (Germany), Uniwersytet Jagielloński (Poland), University of Edinburgh (United Kingdom), Universidad Complutense de Madrid (Spain).
The eight universities of Una Europa form a transnational alliance that includes half a million people between students, researchers, and professors. The alliance is deeply committed to and focused on five main interest areas: European Studies, sustainability, cultural heritage, data and artificial intelligence science, and One Health. These are the topics that glue together the eight members' efforts, with challenges always envisaging a multidisciplinary approach and, in some cases, bottom-up collaborations sustained by targeted funding. 
Una Europa has already launched 1Europe, a 5mln € project funded by the European Commission within the Erasmus+ framework. Over the next three years, 1Europe will lay the foundations for the university of the future, experimenting new paths for innovative teaching, joint training, and public engagement. It will also promote the mobility of students, teachers and technical-administrative staff across the Universities of the Una Europa alliance. Furthermore, thanks to 1Europe, the alliance will focus on building technological infrastructures and communities of practice to promote forms of collaboration on all research areas.
There are several other initiatives in Una Europa's pipeline. The experience of UNA.TEN - an open innovation program involving students from the Una Europa universities to devise solutions to challenges raised during the coronavirus emergency - was the first joint training action promoted by the alliance. Following the "Learning for Society" scheme, there will be other initiatives that see students involved in solving issues put forward by external, institutional, social or industrial partners. Moreover, a joint Ph.D. programme on cultural heritage will provide students with a European doctoral title recognized in all the eight countries where Una Europa members have their headquarters. Finally, the Future UniLab: a think tank to define the future of universities, developing innovative models for the cooperation in the European higher education.
Published on: 09 June 2020