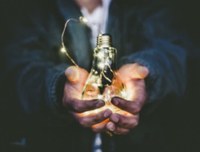 A new job stems from the green economy revolution: the Sustainable Energy Expert, who supports businesses in strategizing their energy policies in order to become greener without compromising their financial soundness. At present, a university curriculum preparing for this job does not exist, even though demand for this professional figure is bound to increase in future years.
GrEnFIn – Greening Energy Market and Finance sets out to fill this gap. This new European Erasmus + Project led by the University of Bologna consists of a joint degree programme for supporting the industries' green revolution.
The project has officially started on November 20 with a kick-off meeting in Bologna, and it includes 14 partners from ten different countries (Italy, Germany, United Kingdom, Austria, Poland, France, Portugal, Spain, Greece, Brasil). The partners are equally divided between universities and firms, making this a collaborative effort, which guarantees both an effective and true response to the needs of the business sector and allows for the creation of a professional figure formally recognized at the European level.
Project coordinator and Professor at the University of Bologna, Silvia Romagnoli states: "Our aim is to devise an adequate training for professionals supporting industries in their process of switching to the low carbon economy". "Sustainable Energy Experts will be able to provide energy certifications for firms, checking their carbon footprint and measuring the financial impact of their sustainable choices using financial instruments. Sustainable Energy Experts will then play a fundamental role in ensuring that industries' environmental sustainability goes hand in hand with a dynamic economy".
The European Commission funded the GrEnFIn – Greening Energy Market and Finance project for 1mln euro in the framework of the Erasmus+ KA2 Knowledge Alliances, which targets innovations within and cooperation between higher education institutions and businesses. Within three years, the 14 partners will have designed, tested and started an international joint degree for tomorrow's Sustainable Energy Experts. This degree will link skills and abilities that are usually taught separately: renewable energy engineering, sustainable economy, risk management through financial instruments.
For this programme to be successful, the role of the businesses involved is truly central. "Indeed, they will inform us about which contents to implement in our teachings in order to better train the professionals they're looking for", says Silvia Romagnoli. "Thanks to the information we gather in this way we will design a first draft of the degree, test it with a summer school and then with a pilot class of ca. 20 students". Once operative, students enrolled in this joint degree are expected to attend classes in at least two of the six European universities involved.
Moreover, GrEnFIn reach goes beyond the degree: scholars working at this project are planning to create teaching modules for professionals working in the energy market, so that a life-long type of learning is guaranteed. "By investing in education at both the academic and professional levels, we can effectively contribute to the process of decarbonisation of the European economy" underlines Silvia Romagnoli. "Thanks to the cooperation between universities and industries, Sustainable Energy Experts will share good practices for using renewable energy and for sustainable development across the continent".   
The University of Bologna is the lead coordinator of the Erasmus+ GrEnFIn – Greening Energy Market and Finance, which involves five universities and one research centre: Ludwig-Maximilian University Munich (Germany), Birkeck College London (United Kindgom), Wien University of Economics and Business (Austria), University of Katowice (Poland), University Paris-Dauphine (France), IMPA - Institute of Pure and Applied Mathematics (Brasil). The industry partners involved are the following: Tauron Energia (Poland), Hera (Italy), Pixel (Italy), EgoTrade (Italy), PSE - Planet Sustainable Energy LDA (Portugal), My Energia Oner SL (Spain), Speed Development Consultants (Greece).
Published on: 04 December 2019