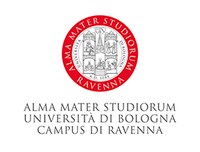 Starting from Tuesday 23 May, the Ravenna Campus venues will reopen.
It should be noted that the venue of Chemistry and Technologies for the Environment and Materials in Faenza (via Granarolo 62) will reopen on Wednesday 24 May.
The venue that hosts the Nursing and Speech Therapy courses (ex Salesiani complex, Faenza, via San Giovanni Bosco 1), limited to the first floor, will open on Monday 29 May 2023.
From Monday 29 May, the Campus Library will resume its usual opening hours from Monday to Friday from 9.00 to 24.00 and on Saturday and Sunday from 9.00 to 18.00.
Expiring library loans have been extended to May 29.
Published on: 22 May 2023