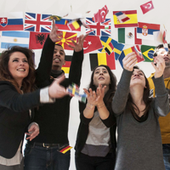 The University of Bologna is committed to improving your experience, so we kindly ask you to answer the survey in order to gather feedback on your level of satisfaction concerning your studies, the services and your whole experience at our university.
If you are an international student, enrolled or taking part in an exchange programme, check your @studio.unibo.it account and fill in the survey within November 27th, 2015.
Your views count. Help shape the future of the University of Bologna.