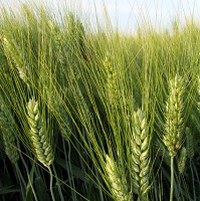 The international collaborative research network comprising the Council for Agricultural Research and Economics (CREA, Italy), the National Research Council of Italy (CNR), the Crop Development Centre of the University of Saskatchewan (Canada), the University of Tel Aviv (Israel), the University of Bologna (Italy), the IPK Gatersleben (Germany) and Montana State University (USA) announce, together with NRGene, a global leader in genomic analysis, the assembly of the durum wheat genome, the source of semolina, the key ingredient of pasta.
The durum wheat assembly was completed under the leadership of Dr. Luigi Cattivelli of Italy's CREA, along with an international team from universities across the globe, including Dr. Curtis Pozniak of the University of Saskatchewan; Dr. Assaf Distelfeld of Tel Aviv University; Drs. Aldo Ceriotti, Luciano Milanesi, Alessandra Stella and Gabriella Sonnante of CNR; Drs. Marco Maccaferri, Silvio Salvi and Roberto Tuberosa of the University of Bologna; Dr. Nicola Pecchioni of CREA; Drs. Nils Stein and Martin Mascher of IPK; and Dr. Hikmet Budak of Montana State University.
Funding was provided by CREA, CNR and the Italian Ministry of Education University and Research Flagship Project InterOmics, Genome Canada, Saskatchewan Ministry of Agriculture, Western Grains Research Foundation, the Saskatchewan and Alberta Wheat Development Commission (through the CTAG2 Project), University of Bologna, Israel Science Foundation, IPK Gatersleben, and Montana Plant Science Endowment.
"Considering that pasta is a staple for the world's population and recognizing that industries are asking for more and higher quality durum grains despite many abiotic and biotic constraints, it's critical to select new durum cultivars with greater yield potential as well as enhanced quality and nutritional properties," said Dr. Cattivelli. "The availability of the durum genome sequence is an essential tool to achieve these targets."
The general strategy has relied on short-read sequences generated by Genomix4Life, a spinoff of the University of Salerno (Italy), and assembled using NRGene's DeNovoMAGICTM2 software to produce a complete reference or variety genome analysis within a few days or weeks, depending on the complexity of the genome. Before NRGene undertook the challenge, mapping a complete genome of a complex 12 billion bp genome like the one of durum wheat (about 4 times the human genome) could have taken nearly a decade. Durum wheat was sequenced and assembled in only a few months, providing researchers with the complete list of genes for this cereal crop.
The whole genome assembly data will be integrated with physical-map based sequence data to produce a high quality, ordered sequence for each of the 14 durum wheat chromosomes. This will allow researchers to precisely locate genes, regulatory elements and markers along the genome, providing invaluable tools and opportunities for durum wheat breeders. The high quality durum wheat reference sequence will be publicly available in less than two years.
"Thanks to NRGene's technology, we now have access to the complete genome sequence for durum wheat. This is a very exciting time to be a durum wheat breeder, as we are now set to make advances in our understanding of critical genes and regulatory elements important to yield, disease resistance, climatic stresses and quality," said Dr. Pozniak.
"The availability of the durum wheat high quality genome sequence will contribute to better understand the genetics of gluten and semolina and therefore will help to improve pasta quality traits," said Dr. Ceriotti at CNR.
"The origin of wheats suitable for pasta will be elucidated by the availability of the durum wheat genome sequence, which in turn will contribute to the development of more effective breeding strategies," said Dr. Tuberosa at University of Bologna.
"The high quality durum wheat genome sequencing will also help a better understanding of the genetic and other factors that favored the evolution of the polyploidy wheat," said Dr. Budak.
The NRGene technologies focus on accelerating seed development and reducing the breeding time. With the durum wheat assembly, scientists will get a complete map of the genome required to select new cultivars with higher quality, higher yield and more resistance to diseases.
"Last year, not a single fully assembled wheat genome existed," said Dr. Gil Ronen, CEO of NRGene. "Now we provide the world's scientists the nearly completed, highly accurate genome sequences of the commercial durum wheat, its wild ancestor and other most complex wheat genomes."
Wheat was domesticated more than 10,000 years ago and still represents one of the main sources of calories and protein for human nutrition. However, very little is known about the factors that control the yield and quality in this crop. Durum wheat, in particular, is widely cultivated in the Mediterranean area, which is expected to be particularly vulnerable to climate changes. In face of these challenges, new varieties need to be developed to increase yield while maintaining quality and reducing agricultural inputs.
The availability of a reference genome is expected to boost durum wheat research, helping reveal the secrets of this ancient crop and to guarantee global food security in the years to come.