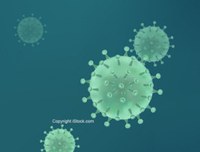 Dear students and colleagues,

Today's new Prime Minister's Decree contains specific measures for some of the territories indicated in art.1 (the entire region of Lombardy and the provinces of Modena, Parma, Piacenza, Reggio nell'Emilia, Rimini, Pesaro and Urbino, Alessandria, Asti, Novara, Verbano-Cusio-Ossola, Vercelli, Padua, Treviso, and Venice), as well as additional measures compared to those of the past few days for the entire national territory. In particular, our Campus in Rimini and our location in Fano fall within the territories with specific measures as per art. 1 of the Prime Ministerial Decree.

With reference to teaching activities, I confirm what has been planned and communicated in the last few days: lessons, examination and graduation sessions will continue in remote mode in all our locations (including the Rimini Campus) according to the calendar defined. Conferences, congresses, and public events remain suspended. 
The opening to the public of libraries and museums in all University Campuses is suspended.
The offices in the Rimini Campus and Fano's location will be regularly open, but students' access to the study rooms and classrooms is suspended. In addition, at the Rimini Campus, the student secretariat and other facilities open to the public will guarantee the service remotely, as per specific instructions that will be published on the Campus web pages. 
Finally, I would like to point out that the University's other activities will continue regularly, and that all other facilities will remain open and will adopt the behavioral and hygienic-sanitary measures already provided for, in order to avoid gatherings  or assemblages, and respecting the interpersonal distance of at least one metre.

While ensuring continuity of service, the University intends to further strengthen the measures already adopted to encourage work from home or from active satellite centres, and the use of telematic tools for all activities compatible with the remote mode. 
A specific communication on this point has been or will be sent shortly to teaching and technical-administrative staff, and I therefore invite you to refer to structures and departments heads. 

Thank you once again for your team spirit. We are an attentive and responsible community, and we remain united even in the presence of a challenging situation.
My heartfelt greetings and a special thought for International Women's Day.
Francesco Ubertini
Published on: 08 March 2020