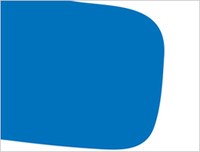 Following the latest Prime Ministerial Decree, teaching activities will resume being carried out online and in-class (blended mode) during the second semester.
Back to class like in September 2020. Given that the University Governing Body already decided on the matter, students wishing to attend classes online can continue to do so during the second semester. 
Therefore, students will have to use the Presente App to check seat-availability at the university facilities where their classes are held. Teaching staff members will use Presente to specify whether they will carry out their teaching activities in blended mode or exclusively online. They will also use Presente to give prompt communication of any change that may occur. Given the limited capacity of lecture halls, students shall use Presente mindfully and book a seat only if they are sure to go to class, therefore cancelling their booking if they can no longer able to attend in person. Adding or cancelling bookings is possible at any time.
As far as exams are concerned, professors will be able to hold them in person, while guaranteeing students the possibility of taking them remotely. Graduation sessions, on the other hand, will continue to be online until further notice.
In an email to the student community, Rector Francesco Ubertini said: "I rely on the sense of responsibility and collaboration of all of you for making this (partial) resumption of our activities in person a success. I hope this may represent the first step on the path that will get our community back to its characteristic liveliness and exchange".
Published on: 27 January 2021