"I'll take care of you" ("Avrò cura di te"): a new University project for the Unibo community
"I'll take care of you" is about new measures promoting the life-work balance of people working and studying at the University of Bologna. This project intends to provide professional psychological support to employees and students who are also caregivers within their families and has been recently discussed by the Academic Senate.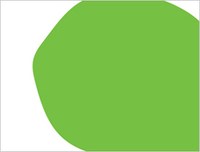 From an intergenerational point of view, caregivers play a fundamental role in daily life, and the University of Bologna is fully aware of this. In these situations, support means dealing with major life changes responsibly and fostering the design of life-work balance models. Several different needs may arise in this context, such as the need for a wider knowledge of individual situations as well as for learning skills to manage and adapt to the role of caregiver and to balance these different roles.
This is the background against which "I'll take care of you" is developing. This two-year experimental project of psychological support (2020-2021) is open to the entire academic community (researchers, teaching and technical administrative staff members and students).
The Covid-19 pandemic and the related health emergency have made this project even more necessary. Indeed, the pandemic represented an additional burden for our community, as the closure and limited availability of services entailed an increase in family-related commitments (including caring for children and other family members) and the need for reorganising everyone's work-life.
"I'll take care of you" will provide free sessions on several issues. Among others, these free sessions will focus on parenting support, autonomy development for pre-school children, awareness in technology use, development of peer-relational skills, bullying and cyber-bullying prevention. Moreover, this service will help caregivers stepping into their new role, providing tools and skills to meet their family's needs and find the right balance between self-care and the care for others.
This service will start in October at the Department of Psychology (University of Bologna). Relevant information is available on the websites of the University and the Department.
Published on: 28 September 2020