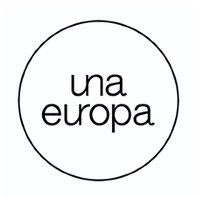 Thanks to the European University Alliance, eight prestigious European universities - KU Leuven (Belgium), Freie Universität Berlin (Germany), Università di Bologna (Italy), Uniwersytet Jagielloński w Krakowie (Poland), Universidad Complutense de Madrid (Spain), University of Edinburgh (Scotland), Université Paris 1 Panthéon-Sorbonne (France), and Helsingin Yliopisto (Finland) - can finally speak with one voice at an international level.
This agreement signals a close alliance that will open new horizons for higher education and scientific research, and may lead to a truly European university.
Thirty years since the Magna Charta Universitatum and two decades after the Bologna Declaration, a new 'European ambition' is springing forth from universities, the guardians of European values and the nurturers of tomorrow's talent. This initiative encourages the structural development of the European Higher Education Area and the European Research Area, establishing long-term, sustainable, solid and dynamic relationships.
The goal of the Una Europa alliance is to create the European university of the future, where students can attend integrated courses in different countries and languages, and university staff and academics will be able to move freely among multiple locations, according to their professional needs. The partner institutions of this network are ready to collaborate with national, European and international organizations on the ideas, policies and choices that will shape the future of education and research. The ultimate objective is for the innovative combined formats of education and mobility developed by Una Europa to become a point of reference for universities all over the world.