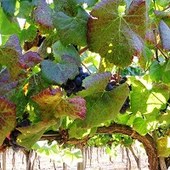 To address three economically important insect-borne prokaryote-associated diseases of perennial crops (palm, citrus and grapevine) with the aim of providing innovative tools and solutions to manage and reduce the impact of these harmful diseases that are affecting and threatening these and other tropical and subtropical agricultural relevant species. This is the purpose of the European TROPICSAFE project involving three Italian entities: CREA, the company AGRITEST and University of Bologna (UNIBO) with the professor Assunta Bertaccini as leader of the project.
Bologna will host the Kick off Meeting of the project at Alma Mater Studiorum, which will be attended by participants from twelve countries around the world (Italy, Spain, France, United Kingdom, Denmark, Slovenia, South Africa, Jamaica, Chile, Mexico, Ghana, and Cuba). The project will last for four years and has funding of almost € 4 million from the H2020 programme.
TROPICSAFE project will deploy the knowledge and technologies available in the EU countries in tropical and subtropical regions for carrying out epidemiologic studies aimed at filling gaps in knowledge (including climatic and cultural factors), integrated pest management strategies based on innovative diagnostic and prevention tools, reduced insecticide treatments and pest risk assessment schemes. The project will evaluate the economical sustainability and the industrial relevance of the proposed solutions, as well as will assess the social impact of these diseases and the distributive effects in the target countries. Local plant protection organizations, farmers and producers will actively participate as partners and/or in the Stakeholder Advisory Board, taking part in field trials, demonstration and exploitation of the results.