Don't miss this information. Accept cookies from YouTube.
Review your preferences
La donazione Fanti Melloni per il nuovo Polo Cardio Toraco-Vascolare del Sant'Orsola (in Italian)
To leave a testamentary bequest for the university of Bologna ensures that we leave an enduring legacy after our passing, with the certainty that all donations shall be  put to use for  what we hold dearest.
It is probable that Luisa Fanti Melloni pondered such thoughts upon donating  considerable part of her assets in memory of her family and husband Dr. Vincenzo Melloni, for heart attack research and care, through the creation of a specific Foundation for these purposes.
As requested in the testament, the University of Bologna established the non-profit Fanti Melloni Foundation in 2003, for the implementation of the donor's will.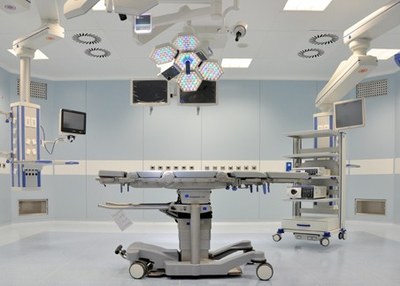 Since then a lot has happened, in particular one initiative which is visible to all: the co-financing, together with the State and Emilia Romagna Region, with 12,500,000 Euros, of the new Cardiothoracic-Vascular Centre at the University Polyclinic of Sant'Orsola, a structure of excellence, reference point for the region and the entire country.
This brand new structure, which was completed in June 2015 and has been operative since 14th December of the same year, provides 135 low-dependency hospital beds, 49 semi-intensive and intensive care beds, 6 operating theatres and 5 rooms for diagnostic and advanced surgery, for patients with heart problems.
In addition, through the scrupulous, fair and careful management of assets bequeathed from the Fanti Melloni Foundation, the Alma Mater Studiorum - University of Bologna has been able to fund Phd programme degrees, degree Prizes for dissertations on heart attacks and Research Projects, for the University of Bologna's U.C.I. of Cardiology and Haematology, the Cardiovascular Department and the Department of Surgical and Anaesthesiological Sciences - University of Bologna.
Mrs. Fanti Melloni's generous donation has the following meaning: taking care of others, returning one's own riches to the world and transforming them into a tangible gesture of love, listening, attention, care, so that one's memory may stand the test of time through the life of others and improve or save many lives.