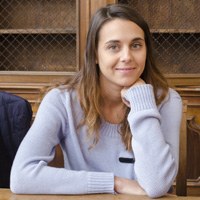 The deadline for submitting UniCredit ad Honorem loan applications for students enrolled at the University of Bologna for the A.Y. 2018/19 has been re-opened. Deadline: Friday 29 March, 15.00 h.
There are two calls for applications in which it is possible to participate:
How to submit the application
Applications must be submitted exclusively online:
access to Studenti Online using your university credentials;
click on "bandi" /"calls";
select the chosen call.
N.B. Non-Italian students must attach the identity card issued to them by an Italian municipality. Both sides of the complete identity card must be attached. The application will be rejected if the attached document is incomplete, or if no document is attached. 
For assistance in completing the application on-line, students can contact the Studenti Online help desk.
To find out about the methods and requirements for applying, as well as the conditions, duration and amount of the loans, consult the calls.