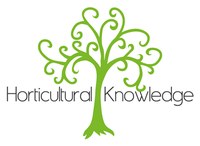 Company founded in
2011
Business core
Development and dissemination of products and services tailored to progressive fruit growers, who are interested in meeting market demands through the adoption of precise fruit growing method. This method allows to optimize use of resources and it is based on fruit growth performance analysis, making possible to forecast fruit growth and total orchard production.  
Reference industrial sector
Agriculture, nursery. 
Products and/or services
Periodical monitoring fruit growth of a sample of fruit representative of the orchard, forecasting of fruit growth, total production and fruit size class distribution, too.
CALIBIT, digital caliper that allows a simple and effective measurement system in order to collect an extremely high number of data.
PERFrutto, reserved access web portal that allows users to storage and elaborate data on the average fruit growth rate, foreseen average fruit size, total production and  size class distribution.
Headquarter
Viale G.Fanin 48 c/o Almacube, 40127 Bologna
Website
Go to the website hkconsulting.it
Contacts
Zibordi Marco (CEO) 
phone +39 331262694
e-mail info@hkconsulting.it