Business and Research
Research and innovation activities at the University of Bologna are carried out by over 6,000 teachers, researchers, fellow researchers and PhD students who operate in a dynamic and multidisciplinary context. The objective is to contribute to new knowledge and innovation that can be used for economic, social and cultural development.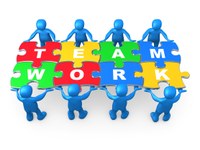 Departments, interdepartmental centres and laboratories with state of the art equipment, located in Bologna and in the campuses in Cesena, Forlì, Ravenna and Rimini, are the affiliation structure for all research activities.
This context offers many opportunities for the industrial world to come in contact and collaborate with the University on research activities and the innovations developed.
Additionally, the University of Bologna has been fostering new enterprises for years, facilitating the creation of start-ups and spin-offs.
University Patents
Are divided by area: Agri-food; Chemistry and Biotechnologies; Pharmaceutics; Electrical and Electronic engineering; Mechanical and Civil Engineering; Medical Engineering; Plant varieties
Search for a patent
Innovative entrepreneurship and technology transfer
The University of Bologna encourages and supports the culture of entrepreneurship, innovation and knowledge valorisation, competences and ideas and facilitates the creation of spin-offs and start-ups. Through the business incubator Almacube and other subjects it plays an important system and networking integration role, allowing approved spin-offs and start-ups to operate using ad hoc services, assistance and synergies with industrial, commercial and financial partners.
Professional internships
Opportunities and methods for businesses to collaborate with the University of Bologna, offering internships and checking candidatures.
Agreements and opportunities for internships for businesses
Support Research
Businesses can support research and innovation using a range of funding tools. The Italian tax system offers fiscal advantages including the full deductibility of costs and salaries.
How you can support the University of Bologna