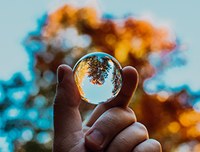 Clean and Affordable Energy for a Sustainable World
17 June 2021 - H 15.00-16.30
WEBINAR BY OMC
Introduction and Moderation:
Monica Spada, Chair OMC 2021 – Edoardo Dellarole, Chair Programme Committee
Energy transition is the key towards transformation of the global energy sector to zero-carbon by the second half of this century.
To achieve a clean transformation and limit climate change energy-related CO2 emissions must be abated. On the other hand, transition has to be tested on affordability in order to grant access to energy to everyone at a decent cost.
For sure, energy transition will be enabled by smart technologies, digital evolution, policy and market frameworks, and above all, by a new way of thinking and act, toward a holistic and synergic shared view.
Invited speakers:
Stefano Campanari, Polytechnic University of Milano
Andrea Contin, University of Bologna, Campus of Ravenna
Francesca Verga, Polytechnic University of Torino
ADVANCED REGISTRATION IS REQUIRED
https://www.omc.it/energy-transition-webinar-registration
Published on: 09 June 2021