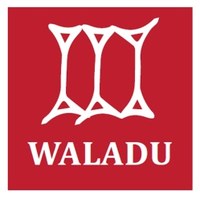 Sector: Curriculum Development
Unibo structure involved: Department of History and Cultures
Unibo Team: Federico Zaina
Website:
www.waladu.unibo.it
Project Duration in months: 36
Start Date: 15/10/2016
End Date: 14/10/2019
Budget:  915.400,00  euro  
Unibo Budget:  204.086,00 euro
Coordinator: Alma Mater Studiorum - Università di Bologna (IT)
Partners:
Ludwig-Maximilians-Universitaet Muenchen (DE),
Koç University (TR) ,
University of Baghdad (IQ),
Qadisiyah University (IQ),
University of Kufa (IQ)
Associated partners: State Board of Antiquities and Heritage (IQ), Association of Arab Universities (JO)
Description
During the last decades the Iraqi HE System has suffered for a remarkable drop of quality and competitiveness. Education and cultural heritage have been seriously threatened and both teaching quality and access to education have been subjected to a dramatic decline.
The WALADU project aims to improve the HE in the field of the Humanities and increase students' opportunities in the Iraqi labour market.  The Consortium will work in line with a shared and EU-aligned roadmap in order to develop and modernize the Iraqi HEIs in the fields of archaeology and history at BA level. It will foster long-term international collaborations between Iraqi and EU HEIs to allow students and academics to grow up in an international environment.
The general structure of the project is a combination of research and practical activities starting from an analysis of problems and needs in Iraqi HEIs, as well as the identification of local stakeholders. Thanks to the definition of an efficient Training System Methodology and training activities, Iraqi teachers, researchers and administrative staff will improve their competencies. The project will develop and implement new teaching units and materials for the new BA courses and make them available on the WALADU and Iraqi HEIs websites. WALADU will also provide universities with libraries (WALib) and laboratories (WALab) equipped with advanced technical facilities which will support BA students' education.
WALADU will activate new internship programs, in collaboration with the Iraqi Ministry of HE and SBAH, for future employment in the HE and cultural heritage fields, and it will create an international network (Walink) to reinforce collaboration and foster future exchange programs between Iraq and EU.