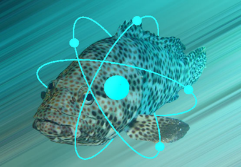 Unibo structure involved: Department of Industrial Engineering
Scientific manager: Domiziano Mostacci  domiziano.mostacci@unibo.it
Unibo Team: Domiziano Mostacci, Sara Vichi, Barbara Vetturini
Webpage: http://edu.eeae.gr/course/index.php?categoryid=10
Action type: Strategic Partnerships for higher education
Project reference: 2018-1-BE01-KA203-038563
Start Date: 1/10/2018
End Date: 30/9/2020
Budget
Total: 248.360,00 €
UNIBO: 28.519,00 €
Coordinator: Haute Ecole Bruxelles-Brabant (HE2B)
Partners:
Ceske Vysoke Uceni Technicke V Praze (Cz)
Universidade Da Beira Interior (Pt)
Elliniki Epitropi Atomikis Energeias (El)
Universitat Politecnica De Valencia (Es)
Universiteit Hasselt (Be)
Hochschule Mannheim (De)
Alma Mater Studiorum - Universita Di Bologna (It)
Description
The present and near future market needs of the nuclear sector are enormous for qualified nuclear engineers, technologists, radiation protection officers (RPO) and radiation protection experts (RPE). Our current and future students in nuclear engineering will start their career in a world of transition (SDG2030) and will play an important role as radiation protection expert, future trainer, supervisor- and/or advisor for RPO's in all sectors. Soft skills like stakeholder awareness, networking, ethics, multi-languages, risk communication and communication as such, trainer skills are important skills for them and have to be learned, together with the correct approach and attitude. Therefore, blended learning incorporating distance learning together with face-to-face education, on-site labs, and simulation exercises need to be further developed.
This project aims to develop an 'International training for future trainers in nuclear technology and radiation protection with a good balance between academic and generic employability skills'. Therefore, the academic partners together with the support of associate partners from research, industry and regulatory bodies will develop an innovative methodological approach for the acquisition of academic and non-academic skills integrated into a training program – a combination of e-learning, pre-training face to face video conferencing, and on-site training schools. The practical trainings are provided by partner institutions offering the access to large experimental devices not available to single institutions. In order to cover a broad range of important fields of nuclear technology and radiation protection, the content is focussed on three topics defined in the expertise of the participants: environmental radioactivity (He2B, UBI, UHasselt); nuclear reactors and waste management (CTU, UHasselt); and radiochemistry and nuclear medicine (Mannheim, UPV and Unibo). The e-learning platform managed by EEAE serves as the central learning and collection place for enrolled students and professors. A total of 60 students (20 students per topical basic program of 8 ECTS) is foreseen.
Multiplier event will ensure the dessimination of the developed methodological approach and project results throughout educational networks and publications. The new methodological approach will not only be translated into the current training modules of this partnership but it will also be disseminated to other courses, trainings in their institutions (future impact). The current project acts therefore as a living lab. Furthermore, students will be actively involved in the dissemination activities during the second year training school. They will get real experience in training and moreover nuclear and radiation protection topics are disseminated to a larger public (students, pupils and teachers) and can attract more interest to these topics for future professionals.
Development of these blended learning activities in a training program meets the SDG's for the transition to the new nuclear challenges in 2030 and beyond. It will facilitate the students employability skills especially to become excellent future trainers with high social engagement and responsibility. These future trainers will transfer their skills to the current and future professionals (future impact).